SOUTH AFRICAN TABLE FOOTBALL ASSOCIATION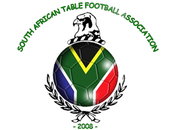 SOUTH AFRICAN TABLE FOOTBALL ASSOCIATION
News Report
CLINTON GAHWILER DEFENDS HIS BLAAUWBERG SUMMER CHALLENGE TITLE !!!
Author: Julian, 2016/01/06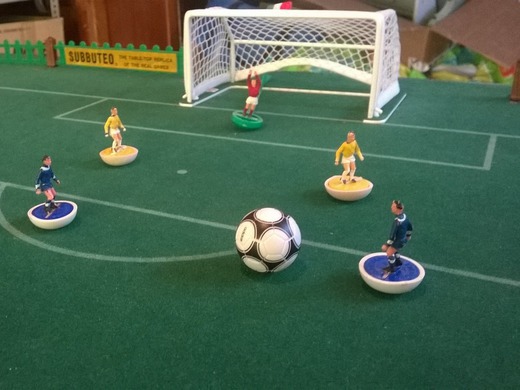 The "Blaauwberg Summer Tournament 2016" took place on Sunday 3 January in Cape Town (South Africa). With many members away, the smaller numbers allowed a league (round-robin) format to this tournament. For the first time, a mini under-11 tournament was run concurrently to the Open section. Clinton Gahwiler took the honors, finishing with 13 points and more goals scored than Wayne McKenzie. Dave Conradie was third, David Wegerle 4th while Simon Blythe and Bryan Parry tied with 1 point. Rafael Gahwiler was the U11 champion, finishing on top of the mini-league while Abigail Wegerle was runner-up and Caleb Wegerle was third.
Follow the site to get the latest news and results straight to your email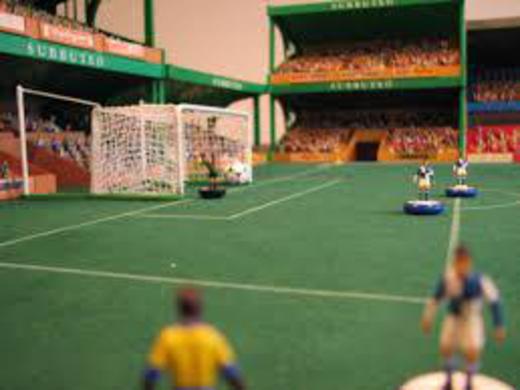 FUTURE EVENT
JFYM PRETORIA OPEN : 23 April 2016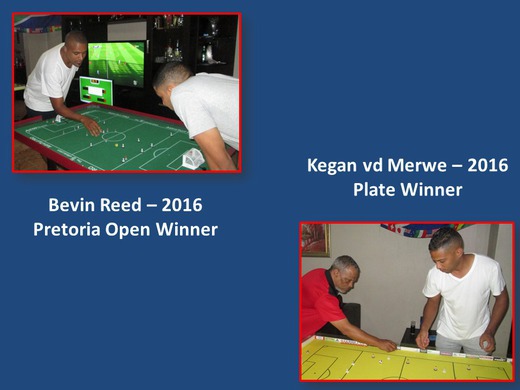 RECENT EVENT
PRETORIA OPEN @ 23 April 2016